Welcome to Oulton Broad Water Sports Centre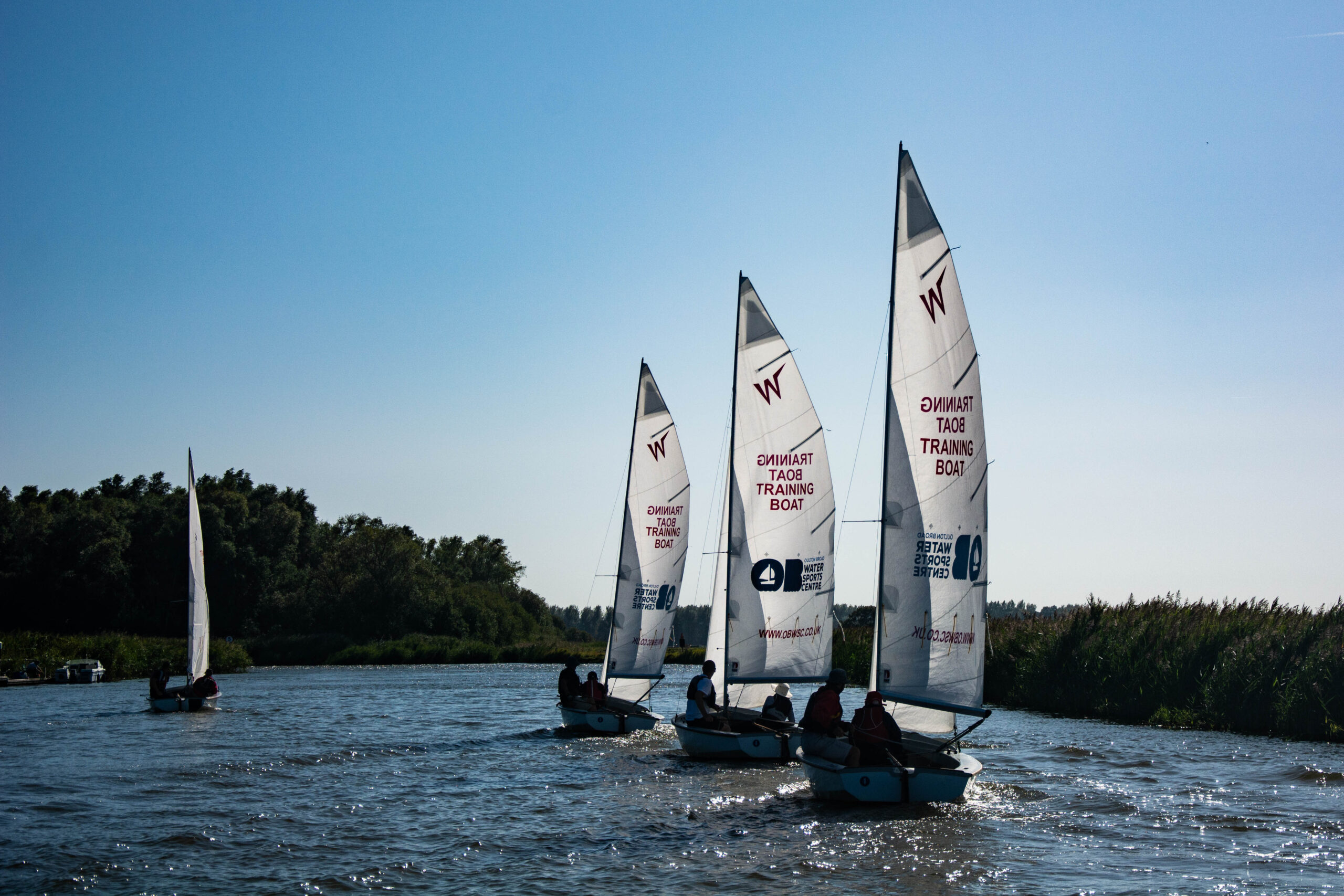 Our regular weekend Paddleboard and kayak hiring is now closed until next season. We will be back in the spring for the Easter holidays. Until then, if you would like to hire our craft as a group of six or more this may be possible with a few days notice, please drop us an email at [email protected]
We would like to thank everyone who supported us either by hiring or by volunteering to run the service. Your support has greatly helped us to re-establish the Centre and make our training opportunities available to schools, youth groups and adult beginners.
We are run by a team of dedicated volunteers and are working hard to get all the services of the Centre running again. We expect to offer a full programme of activities next year; sailing, canoeing, kayaking and paddle boarding. We are currently reaching out to schools and other youth and water sport organisations to make arrangements to fit your requirements for the spring and summer of 2022.
We would welcome any enquiries from you (as an individual or as representative of a group or school) about how we can help, please drop us an email at [email protected]
Oulton Broad Water Sports Centre is located near Lowestoft on Oulton Broad, one of the Suffolk Broads. This provides the ideal setting for water sports training. For many years the Centre has provided a range of courses for both adults and children (age 8+), operating on the safe broads' environment. The courses are run by a team of dedicated instructors, who are on hand to provide high quality instruction. The Centre is fully equipped with dinghies, canoes, kayaks, paddle boards and safety equipment. Indoors we have a classroom as well as showers, changing facilities and toilets.
A variety of water sports activities and courses will be run throughout the year, with the majority of on-the-water training running seasonally from April to October.